The Rebels' Guide to Innovating and Renovating 2020
MARCH 12
LONDON
Innovation can take many forms and in this event we explored innovation case studies and practical applications across product, brand, company, language, intelligence and workplace.
The common theme: people and empathy.
We heard stories of innovation from misfits. Learnt from tales of what it's like to really fail. And where sometimes innovation isn't actually the answer.
It was a day full of ideas and stories. Ones that people could take back to their respective roles, at their respective companies, to help drive change.
Building a 'start-up' inside an International Bureaucracy
Michael Brasseur - Director, Naval Armaments Cooperation, US Navy
A story of innovation-in-action, as the NATO Maritime Unmanned Systems (MUS) Initiative, a US led multinational cooperation effort seeks to accelerate the pace of  development and integration of unmanned systems in Allied and Partner navies. A small, yet dynamic team has embraced the mindset of a 'start-up' and is skillfully navigating cumbersome bureaucracies; while at the same leveraging the synergistic network effects of the most powerful military alliance on the planet to deliver meaningful results, quickly.
Linguistic Innovation: making sense of generation poetry
Julie Jenson Bennett - The Generation Poetry Project
We believe kids today are speaking a new language. This is a big deal because linguistic innovation is the root of all innovation.
We also believe this new language is different from the usual waves of youth culture trends and teenage slang. The emerging era of Generation Poetry creates not only exciting possibilities but also risks immense breakdowns in communications, culture and relationships.
So how do we listen and learn? What are the kids telling us?
Julie is a writer, researcher and technologist with over 25 years expertise of understanding how people change alongside science and technology, in order to define future product pipelines. Her work started at Intel Corporation in the US, travelled through the product design industry in the UK, and has now led her to help co-found The Generation Poetry Project as a school for and about communication in our times.
    Agility in Innovation: moving away from testing/validating towards learning & not being afraid to fail
Barbara Schandl - Insights Lead @ SnackFutures
Barbara is a highly experienced Consumer & Shopper Insights professional, aka  "Curiosity Champion". She has >20 years of experience in Mondelez and formerly Kraft Foods, across a variety of global, regional and local Insight roles. From a geographic perspective, her deep expertise lies within Emerging Markets.
Her career has stretched across Consumer & Shopper Insights, Brand Marketing, Strategy and Innovation. She has worked closely with most types of business units around the world, and is currently based in Zurich. In her role @ SnackFutures, Barbara is excited about making a real impact on the future of Mondelez.
Keep your chin up - How positivity to do better forces us to become more innovative.
Nick Waring - Jimmy's Iced Coffee
Once upon a time, a dude called Jim came across iced coffee cartons in Oz. He brought the idea home and now runs Jimmy's Iced Coffee based on the south coast of England.
He started that business with his sister, and today they lead a team of over 20, with a range of 6 products (and counting).
The company donates 1% of all profits to charity through their Keep Your Chin Up programme, helping the younger generation become inspired to do awesome things.
Oh, and they do love a damn fine road trip.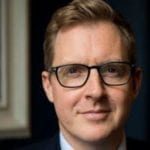 Sam Conniff
Author, BeMorePirate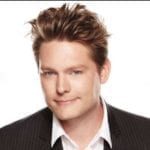 Tom Goodwin
Head of Futures and Insight - Publicis Groupe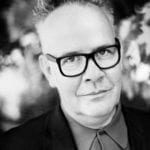 Mark Earls
(aka HERDmeister)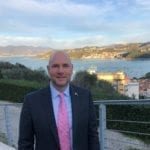 Michael Brasseur
Director, Naval Armaments Cooperation, US Navy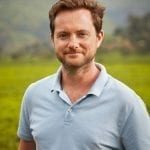 Dom Dwight
Marketing Director, Taylors of Harrogate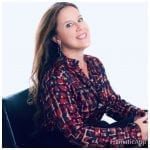 Barbara Schandl
Insights Lead SnackFutures, Mondelez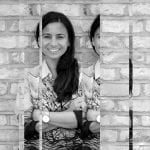 Paula Zuccotti
Designer, ethnographer, trend forecaster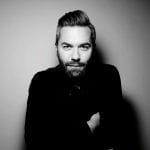 Nils Leonard
CEO, Uncommon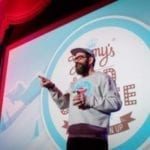 Nick Waring
Head of Creative,
Jimmy's Iced Coffee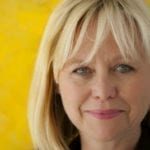 Torie Chilcott
Co-founder, Paddle Consulting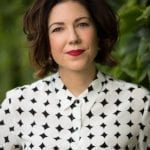 Christine Armstrong
Author, The Mother of all Jobs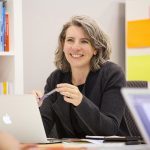 Julie Jenson Bennett
Co-Director, The Generation Poetry Project
Innovating Intelligence: how situations can be different to how we see them
Paula Zuccotti - Designer, ethnographer, trend forecaster
Paula Zuccotti is an innovation consultant developing future visions of products and services for the likes of Google, Starbucks, Nike, LG, Microsoft, and Ikea.
Her focus on ethnographic, user-centric research has been paramount to finding meaningful opportunities for innovation.
Innovation. How to find it,
how to build a culture around
it, and why you should bother
to try.
Nils Leonard - Uncommon
How to find it, how to build a culture around it, and why you should bother to try.
Nils has spent over 18 years in the advertising industry. In his most recent post as Chief Creative Officer of Grey LDN, Nils oversaw the most profitable and awarded years in the agency's 52 years history and became one of the youngest agency chairmen in the world.
Nils was voted into the Ad Age creativity 50 and named the most creative person in advertising globally by Business insider.
A creative champion, agitating for change and diversity in the industry, Nils is a regular speaker and judge at industry events, is on the board of trustees of D&AD and is listed as the Sunday Times 500 most influential people in the UK.
If diversity drives innovation why do we find it so hard to make it happen?
Christine Armstrong - author of The Mother of all Jobs
"We've all been talking about diversity since I started work 20 years ago.
Even just 10 years ago someone told me that if they got invited to another panel talk about women on boards she would scream.
Yet the needle has barely moved.  What is going on here and how are we going to tackle it now?"
Christine is an author, researcher and speaker who co-created communications consultancy Jericho Chambers.
Last year she published The Mother of All Jobs: how to have children and a career and stay sane(ish). Based on 7 years of interviews, it was a finalist for business book of the year.
Christine also writes regularly for the Sunday Times, Telegraph, business magazines and is often asked to appear on the BBC and Sky.
Innovation Stuff
(a brilliant, last minute step-in)
Tom Goodwin - Head of Futures and Insight - Publicis Groupe
Technology has always changed how people behave and what is possible in business. The pace of change isn't necessarily faster than before, but this does seem like a uniquely useful moment for companies to unleash the power of what is new.
The internet, converged devices, improved processing power and many more technologies combine to create a new canvas of possibility, and with it, new consumer demands and incredible new ways for companies to make money by better serving people.
I have a global role for Publicis Groupe to understand the changes that matter and those that don't, to understand what we can reasonably predict and take advantage of. I'm excited to be part of a team that helps build what a holding company should be, with a focus on unleashing the power of culture, diversity, and technology.
When to listen, when to lead
Dom Dwight - Taylors of Harrogate
It's hard to argue against the importance of understanding your consumer. But what happens if your consumers want something you're not prepared to give?
And what if something that defines you as a business is something that your consumers just don't seem to care about?
Balancing external insight with the internal convictions of a values-based business is certainly challenging but it can take you to some very interesting places…
Dom Dwight is a former journalist who joined Taylors of Harrogate as a copywriter back in 2008. His early experiments in social media transformed the company's approach to communications. It also played a key part in driving the success of Yorkshire Tea, to become the nation's number one tea brand. Nowadays, his main challenge is future-proofing their coffee business.
Entertainment thinking: why you should stop thinking like a brand and start thinking like a Kardashian
Torie Chiltott - Paddle Consulting
"When you create a TV show, you begin by understanding what your audience likes, breaking that up and mashing genres together.
Entertainers wonder if things are 'on audience,' not 'on brand'. They mash genres together: We pitched Eight out of Ten Cats as sweary family fortunes. My company has spent 3 years studying the kinds of content that audiences like: it turns out there are only 4 ways to engage them."
Be More Pirate
Sam Conniff - author of BeMorePirate
From rogues to role models: Be More Pirate reveals the radical strategies of Golden Age pirates, and updates them into clear solutions for making your mark on the 21st Century.
Be More Pirate draws parallels between the strategy and innovation of legends like Henry Morgan with modern day rebels, like Elon Musk, Malala and Blockchain, and reveals how to apply their tactics to life and work today.
Steal like Elvis
Mark Earls - HERDmeister
Mark Earls (aka HERDmeister) is a pioneering and award-winning writer and consultant on marketing, communications and behaviour change.
He has written a number of highly influential books and articles like HERD and I'll Have What She's Having which apply insights from contemporary behavioural science to modern business and behaviour change challenges.
In particular, his work on the emerging social models of behaviour (social influence and social decision-making) are probably only 2nd by that of Young Mr Zuckerberg in making "we" vs. "me" popular and useful.
While Mark spent the first half of his career working for creative businesses like the revolutionary St Luke's and the unstoppable Ogilvy, he now works independently in collaboration with others (Alex Bentley and Smithery).
He is a fellow of the Marketing Society, the RSA and an Honorary Fellow of the IPA. He is also an ambassador for The School of Life, having been a strong supporter since the start.
Watch Me Think is a global consumer empathy agency that specializes in
Grounding Qualitative Behavioural Research
Bringing Known Insights To Life
Integrating Consumer Closeness Programs
We can
Help you find insights based on truths
Empower your ability to sell insight at the most senior level
Put your company back in touch with the real lives of your customers
Get in touch: hello@watchmethink.com