Managing the Message 2021 recordings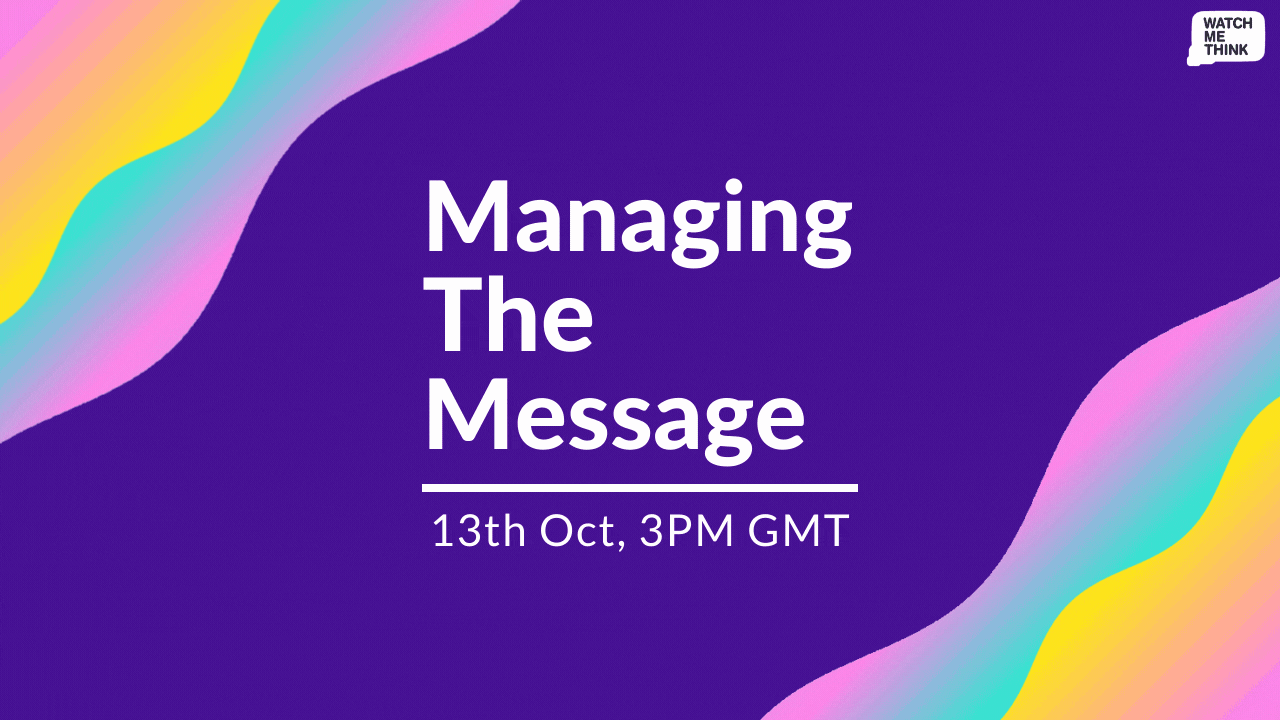 Dr Phil Hammond - NHS Doctor, BBC broadcaster and comedian
Our key takeaway: The BRAUNS method for communicating a difficult message - What are the benefits, risks, alternatives, unknowns, outcomes if we did nothing, and safety nets if things go wrong.
Our key action: Introducing that.
Our key takeaway: We shouldn't tell people how to feel in the copy, use the words to make them decide that for themselves.
Our key action: Rewriting everything we've ever written.
The links that Vikki mentioned in her talk:
Dave Dye on B2B
Copywriting books
Find your X article
Ta-Da's that deliver Ah-ha's
No-nonsense insights to optimise products and identify opportunities.
From the experts in video ethnography.