Managing the Message 2021
A real. In person. Event.
Remember those? A day away from the desk. Free coffee, maybe even as biscuit or two. The fizz of ideas you get after.
Virtual events just aren't the same. So we're going for it in October. We're putting on an in person event.
Government clown fiestas permitting.
🤡🤡🤡🤡🤡
Mixed messages. Misunderstandings. Miscommunications.
They're all unfortunate, deadly even. But they're also preventable.
Managing The Message will explore ideas and case studies about how we can more effectively look after our communications. It's something we have to do everyday, be that sharing an insight internally or selling to consumers.
But how can we stop wires becoming crossed? What about the differences in how people process details? And the dilution of messages as they get passed on? Or just plain old bad listening, overuse of jargon, poor storytelling and the dismissal of experts? 
You, me and a room of 150 other people trying to remember their pre-pandemic social skills are going to find out.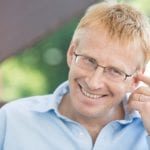 Dr Phil Hammond
NHS Doctor, BBC broadcaster and comedian
Amy Kean
Author of The Little Girl Who Gave Zero F*cks
Sonoo Singh
Business Journalist and co-founder of Creative Salon
Marie Le Conte
Author of Haven't You Heard? Gossip, Politics and Power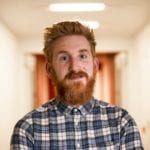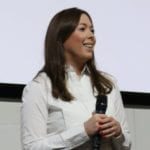 Nishma Rob
Director of Brand & Reputation Marketing, Google UK
Ian Leslie
Writer, journalist and communications
James Stevens
Director of Product Design, Sky
Russell Davies
Writer and strategist
John V Willshire
Founder, Smithery
Vikki Ross - Copy Chief
We're in the business of communication, but we've never been so bad at communicating with our colleagues and connecting with our consumers. Vikki presents Words That Fail. And reassures us that it's actually really easy to write right.
The Backfire Effect: Why the Best Method of Persuasion Is Not Persuasion
Ian Leslie - Writer, journalist and communication strategist
What we can learn from expert interrogators and addiction therapists about how to engage those who don't wish to engage with us.
Spinning Around: What We Can Learn From Politicians
Marie Le Conte - Freelance political journalist and author of Haven't You Heard? Gossip, Politics and Power
How do politicians communicate their ideas with the public? From anonymous briefings and the dark arts of spin doctors to endless sloganeering and not-always-strict message discipline, life in Westminster is often about little more than communication.
In this talk, journalist and author Marie Le Conte will discuss the ways in which information travels within SW1 and out of it, and what can be learnt from the successes - and many failures - of British politics.
Everything I Know About Life I Learned From PowerPoint
Russell Davies - Writer and strategist
PowerPoint is the software we hate to love. Why? And what else can we learn from it?
Dr Phil Hammond - NHS Doctor, BBC broadcaster and comedian
We all manage all sorts of complex risks every day, but when a new one arrives it has to be accurately assessed, managed and communicated. Get any one of these wrong and you can end up doing far more harm than good.
So how well did the UK government cope with and communicate Covid? Were citizens treated like adults, fully involved in the decision-making and made aware of the likely benefits, risks and uncertainties of all the options? Did politicians and advisors own up to errors and learn from them? Did we get anywhere near the mirage of informed consent? And what does our pandemic management mean for the future of science communication?
Managing the message: a five (and a half) point plan
James Stevens - Director of Product Design, Sky
"It's all about you. But it's not just about you. It's about thinking big, but it's also about detail. It's about having a clear point of view, but one that's not fixed. Oh, and it's about effort. It's always about effort."
Managing the message is hard.
This is a ramble about five (and a half) ideas I've picked up along the way that help.
It involves stories winning pitches with losing work; shirt & tie vs. jeans and trainers; breaking rules to break records; and reading books. Lots and lots of books.
Information as light, not liquid
John V Willshire - Founder, Smithery
The language we use to describe our work is more important than we might think. Whether we realise it or not, it forms and shapes our actions. Often, we use metaphors that suggest of information is liquid. Let's have a brainstorm. We're drowning in the detail. It's backed up in the cloud. Data is the new oil...
This means we're often concerning ourselves with the containers in which it's held, and the channels through which it flows, not about what information actually is at the moments where it is most useful.
We also, less often, refer to information as light, not liquid. Let's pause for reflection. It was a glaring omission. Is this in scope? This is pure speculation. It suggests that information is fleeting, hard to perceive, and transitory, rather than solid, permanent and additive. And that might lead to some interesting principles for action...
Weird Seance: how we can all benefit from channeling our strangest version
Amy Kean - Founder of Six Things Impossible, Author of The Little Girl Who Gave Zero F*cks
Sociologist and professional oddity Amy Kean will discuss the corporate world's pathological pursuit of normal, and how weirdness in the way we work, the way we talk and the way we live would make everybody a lot happier (and more creative).
Sonoo Singh - Business Journalist and co-founder of Creative Salon
Nishma Rob - Director Of Brand & Reputation Marketing, Google UK
Sponsorship opportunities
Drop alistair@watchmethink.com a note if you'd like to hear what we have available. Or if you'd like to talk about cheese. He likes cheese.
Ta-Da's that deliver Ah-ha's
No-nonsense insights to optimise products and identify opportunities.
From the experts in video ethnography.