A Guide to Queuing
Authors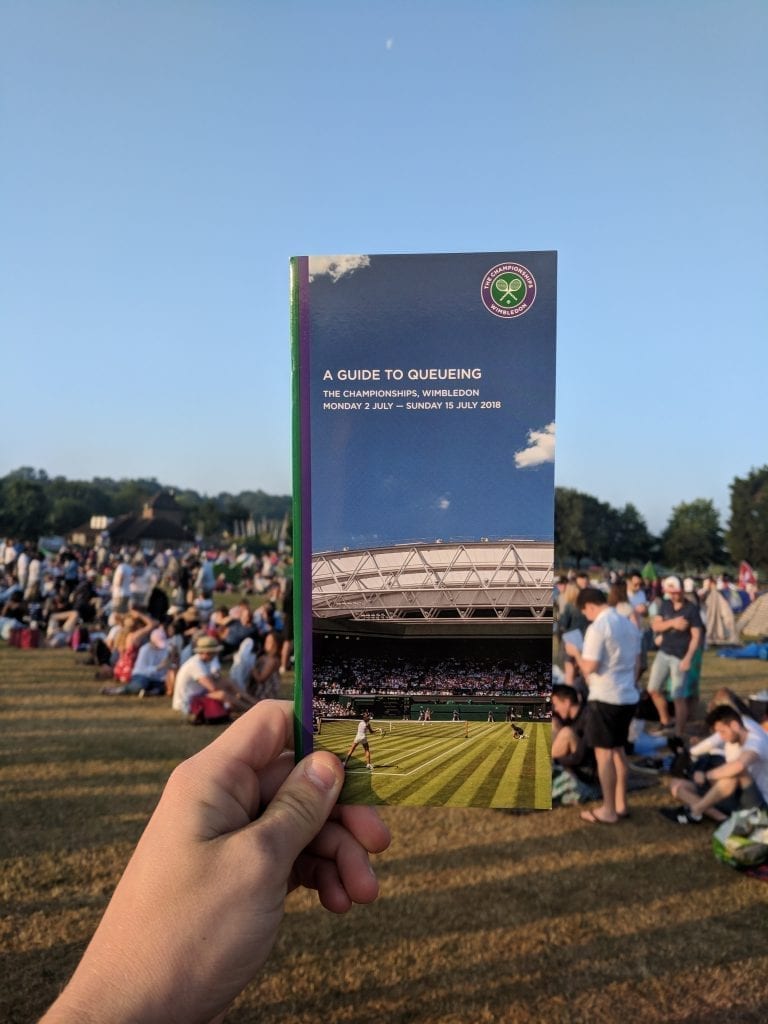 The Championships, Wimbledon
Category
Culture
Synopsis
Forget Austen, this is quite possibly the most British thing you'll ever read. So much so that it's too good not to share (and, honestly, we liked the photo).
It doesn't exactly fit the mold of what we'd include in The Reading List. But it is non-fiction. And, arguably (kinda), it's a life skill. Besides, we don't like to take ourselves too seriously. So onwards we shall plough.
What I took from reading it
A nice way to pass 10 minutes of my 4.5 hours queue time. Only surpassed by the 2 x bacon sandwiches that I had 🙂
And boy do I sure know how to queue.
Who should read this book
If you ever find yourself in The Queue at Wimbledon (this queue is so legit that they actually capitalise it) then, really, you may as well. There ain't much else to do…
P.S. If the All England Lawn and Tennis Club of Wimbledon are reading this… Hollaaaaa! We'll do you some research n' stuff.
Where to Buy
In the case of this item, you can't. Soz.