Hegarty on Creativity: There are No Rules
Authors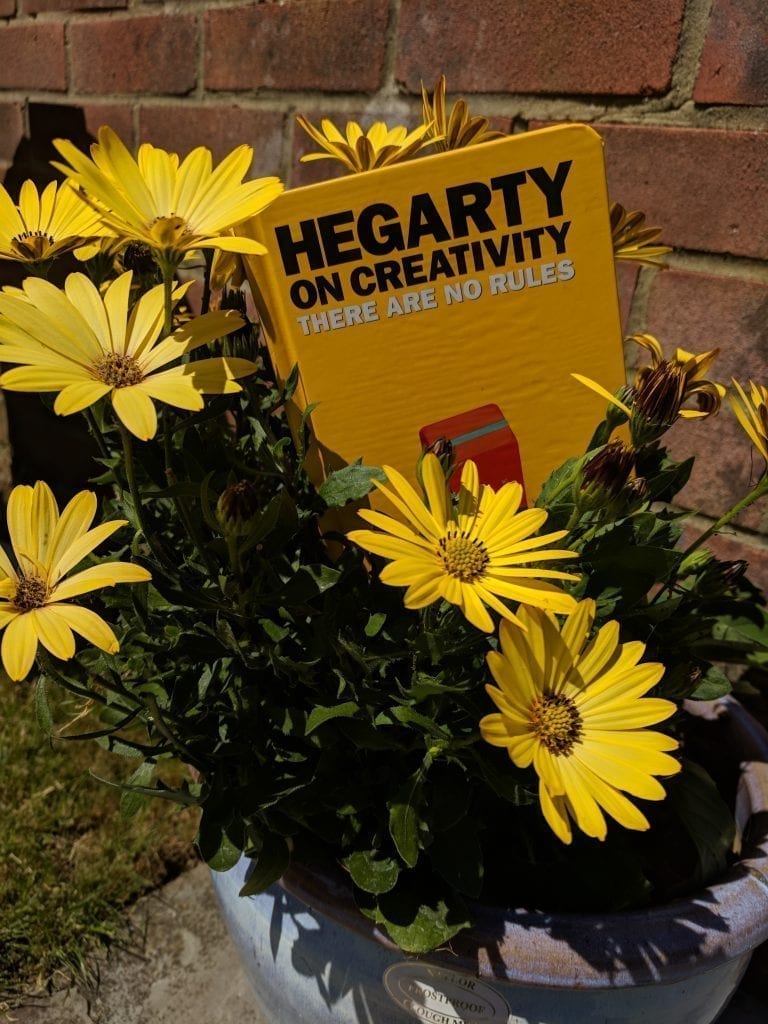 Sir John Hegarty
Category
Creativity, Business, Advertising
Synopsis
One of Britain's most famous ad-men, John Hegarty, or rather, Sir John Hegarty as he's known these days (told you he's a big deal), has written this pocket sized bible on improving, nurturing and sustaining creativity.
He covers 50 short topics such as collaboration, originality, ideas, and practice.
What I took from reading it
I've binned off aiming for 'originality'. Similarly to other books we've covered, Hegarty doesn't believe it to exist. Instead, his advice is to aim for 'fresh'.
I've also stopped fearing the dreaded blank page. It was simple, slightly anticlimactic advice really, which was to, errr, well, 'start'. Just crack on, start, and start small. Ideas will come eventually, you just need to make sure you're keeping yourself open to new ones. Take yourself outside of your daily bubble. Look in the opposite direction. You might just find something useful.
Finally, unless you stick at something, you'll never know how good you can be at it.
Who should read this book
If you've even the slightest creative requirement to your day-day, this book will be a real help. Whether you're just starting out and want to know how you can improve, or you're a seasoned idea machine who feels like they're running dry, this one's worth it.
Where to Buy
And just so you know, we have no affiliations. We don't answer for nothing to no one for nothing. Apart the market research guidelines, of course. Oh, and our clients. And our mums… But certainly no book publishers, authors or stockists 🙂