Nudge: Improving Decisions About Health, Wealth and Happiness
Authors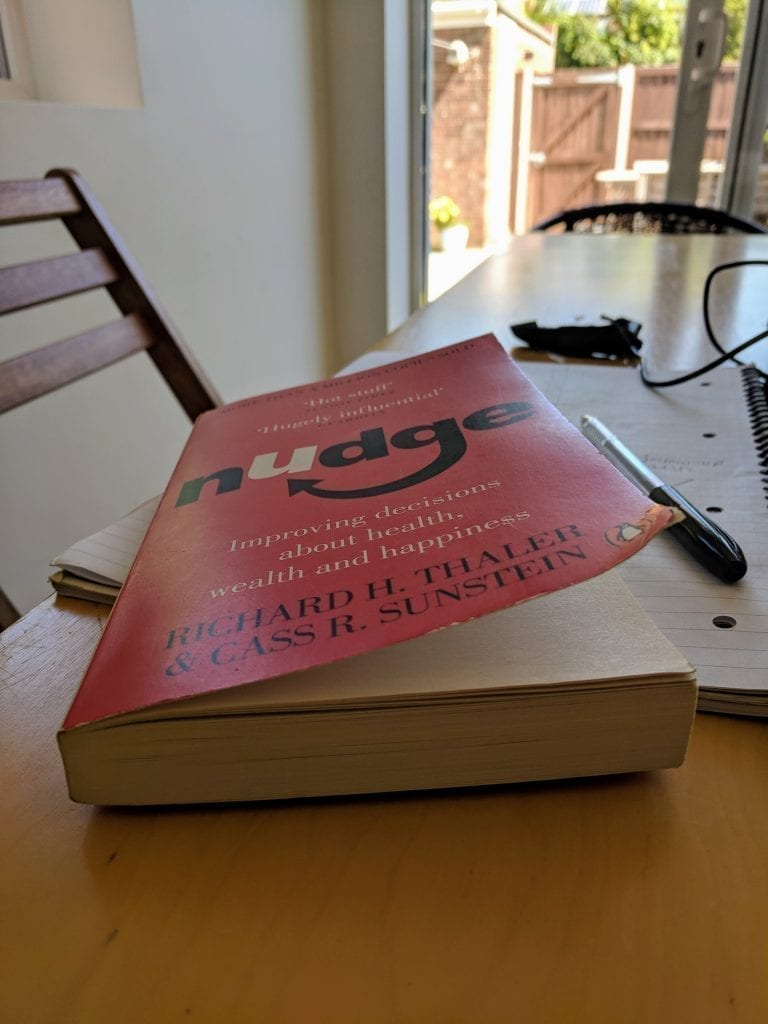 Richard H. Thaler & Cass R. Sunstein
Category
Behavioural Economics
Synopsis
First, let us start with what a nudge, within this context, really is:
"any aspect of the choice architecture that alters people's behaviour in a predictable way without forbidding any options or significantly changing their economic incentives. To count as a nudge, the intervention must be easy and cheap to avoid. Nudges are not mandates."
Intentional or not, every choice we encounter is burdened with bias. But by understanding how people settle on a decision, we can help them to make better ones. And we can even do so without restricting their choice. Instead, we just need to nudge them in the right direction.
What I took from reading it
A fascination and fairly solid (or I like to think so) understanding of choice architecture.
That being said, I still think we should be somewhat cautious with the ethics of it all.
Thaler and Sunstein only outline nudges that have been used for good (i.e. setting a default choice for a government pension scheme). Things will start to get a bit murkier as we all inevitably try to apply these principles to our business of selling more products / services to our respective consumers.
And, as a side note, nonchalantly saying I was reading a book on 'choice architecture' is probably the coolest I've ever sounded…
Who should read this book
Anyone wanting to make it easier for the consumer to make better choices, or those looking to understand more about the rationale behind human decisions.
Oh, and anyone after some cracking dinner party chat.
Where to Buy
And just so you know, we have no affiliations. We don't answer for nothing to no one for nothing. Apart the market research guidelines, of course. Oh, and our clients. And our mums… But certainly no book publishers, authors or stockists 🙂