The Choice Factory
Authors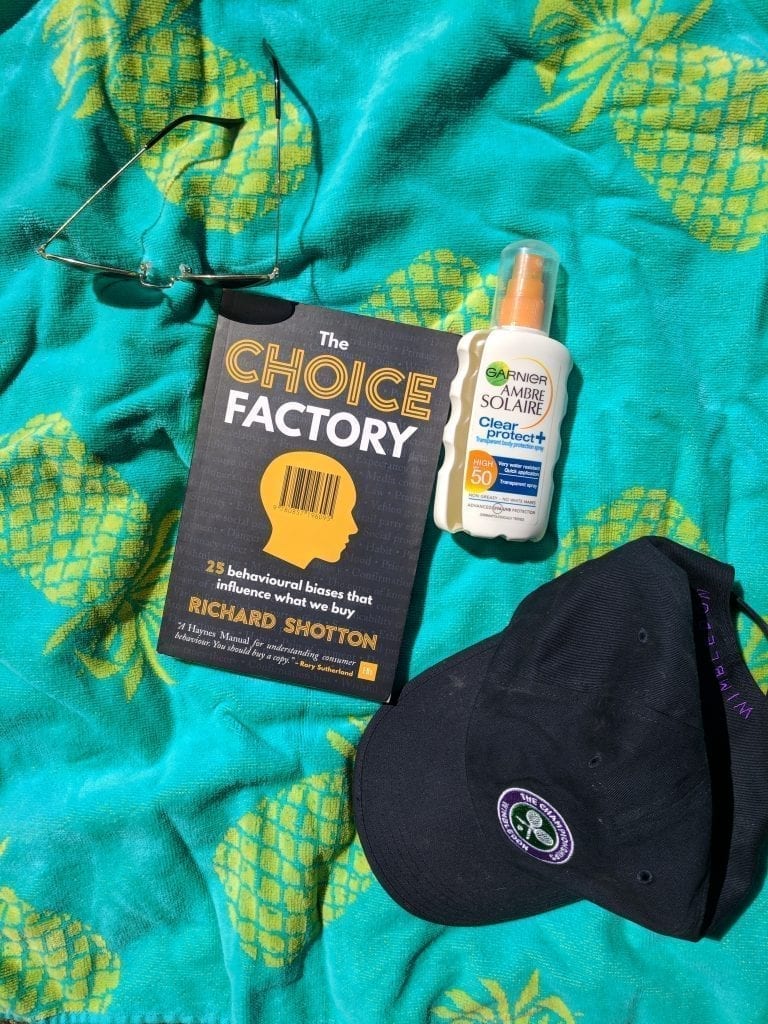 Richard Shotton
Category
Marketing, Behavioural Economics
Synopsis
When you see praise from Trott and Sutherland you know something is going to be good, as was the case with their reviews on the back of this book. But, after reading the Choice Factory, you also understand the dark arts behind the decision to put them there.
And there's more to it than you think.
The book explains 25 different behavioural biases, all of which affect our daily behaviours and purchase choices. Each bias is cemented with historical research and some with easy to replicate studies that Richard himself has conducted.
What I took from reading it
The chapters were short (nice) and I didn't have to Google every 5th work (double nice). Which meant I could actually finish this book and walk away with a decent understanding of the variables impacting consumer behaviours.
They're simple as well. So much so that its almost annoying how little people are implementing them. Perhaps that will work in our favour? We've got a chance to apply these principles before the bandwagon comes clattering in.
And when it does, we'll all be sipping piña coladas on our private islands* because there's no denying this stuff works.
Who should read this book
Those looking to allow themselves some armbands before skidding into the deep end of behavioural economics.
And those looking to sip piña coladas.
*This may be a slight exaggeration. Perhaps just half a shandy and a trip to Skegness may be more realistic. But what's life without a little optimism?!
Where to Buy
And just so you know, we have no affiliations. We don't answer for nothing to no one for nothing. Apart the market research guidelines, of course. Oh, and our clients. And our mums… But certainly no book publishers, authors or stockists 🙂