Herd: How to change behaviour by harnessing our true nature
Authors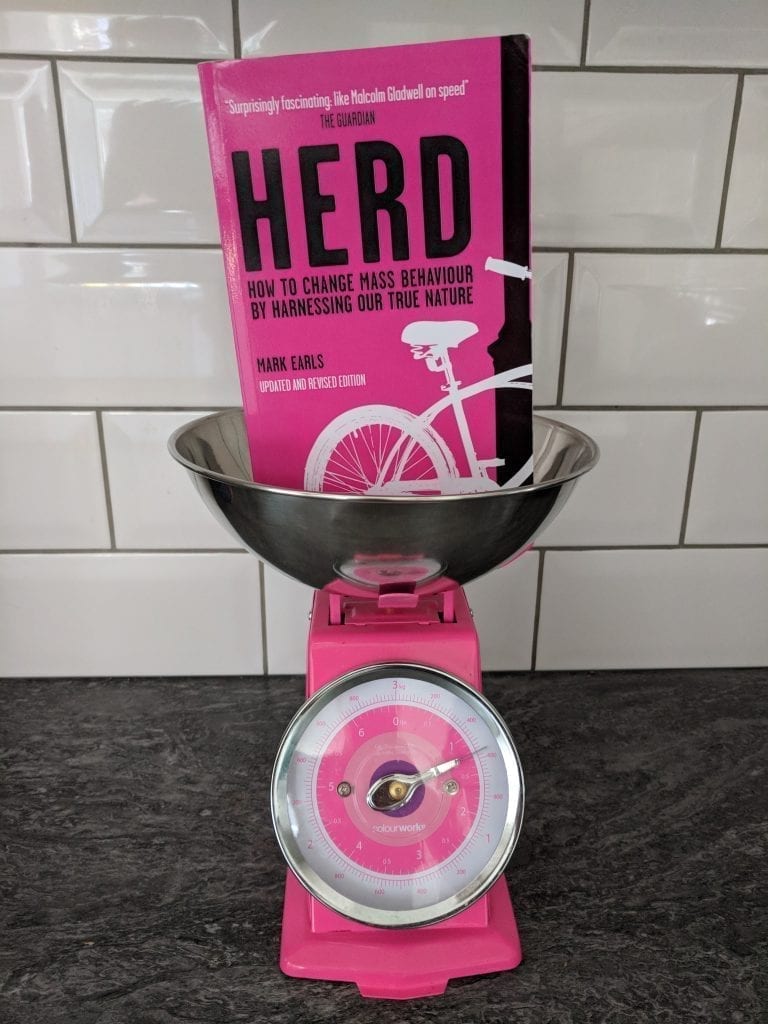 Mark Earles
Category
Marketing, Behavioural Economics
Synopsis
Remember that night of rioting in Tottenham a few years back?
Then the rioting spread to other boroughs, Birmingham, Liverpool and Manchester during the days after.
And the UK was left wondering what the bloody hell just happened.
How did that completely unexpected spread, well, spread?
Herd outlines the underlying principles of mass behaviour through examples, such as the above, and guides you through applying these principles to marketing.
What I took from reading it
The importance of thinking beyond the singular because, by our very nature, we're a social bunch.
We don't make up our minds on our own. Nor are we at the mercy of some magical, external force.
We do what we do largely because of other people.
So whilst it's important to look an individual's experiences and values, it's more important to understand the accepted behaviours and rules of thumb that shape their interactions, and thus, their decisions.
Who should read this book
I've certainly never read nor seen another book take the previously unexplainable cases of group-behaviour and apply them to marketing. And surely understanding that is ruddy fascinating for anyone looking to change mass-behaviour?
Where to Buy
And just so you know, we have no affiliations. We don't answer for nothing to no one for nothing. Apart the market research guidelines, of course. Oh, and our clients. And our mums… But certainly no book publishers, authors or stockists 🙂
USA ¦ UK ¦ AUS ¦ Audible ¦ Book's Site