"Innovative, useful, production friendly" rice design wins the 2017 SPDYs!
The 2017 Student Packaging Designer of the Year Awards – fondly know as the SPDYs – have just concluded and our winners announced.
They've all been sent their certificates and the prize money is in their accounts.
Well done to Dousan Miao from Brunel who won the top award with his unique take on dry rice packaging and dispensing.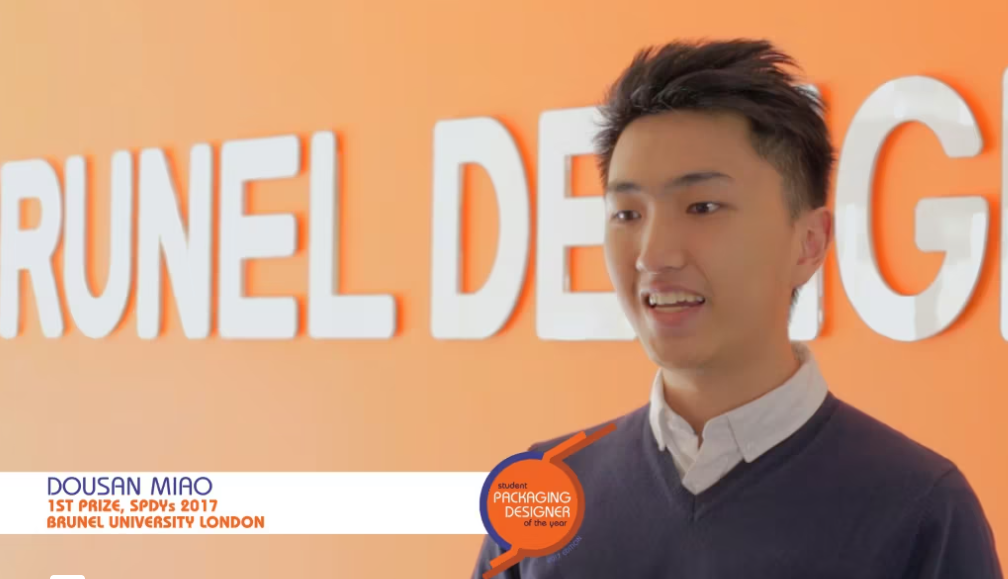 It was a star-studded array of judges from across the packaging community who deliberated and decided on the winners.
Also a big shout out to Crown Packaging for their support in showing a commitment in unearthing truly innovative emerging talent.
The winners created new packaging solutions for the Healthcare, Flavourings, Toothpaste, Food, Baby care, and Hair Dye sectors.
This is an excellent competition, innovation in packing is key for a sustainable future economically, environmentally and socially. The winning designs demonstrated the talents and abilities of the young designers, presented to a very high standard. Industry level competitions and support like this is crucial to encourage them to continue their path and meet the needs of the packaging industry in the future.

Alaster Yoxall, Judge & Principal Research Fellow, Sheffield Hallam University
Quick reminder: this competition allows students from around the world to search and watch the videos on watchmethink.com that feature consumers opening, closing, resealing, storing and using packs to gain inspiration for their entries (good idea, huh?).
From that, they then can choose a category to enter and get to work.
Entries are judged by a mix of seasoned specialists from both industry and academic arenas to set criteria – happy to discuss these of course.
If you want to:
See any of the entries
Offer a student a placement
Talk about how you could get involved next term (yes, it starts in Sept)
Suggest future sponsors for category awards
Offer a location for hosting the judging
Support the future of the packaging industry….
Get your prototypes tested with our panel in their homes
Then please use the form on this page to get in touch.