The100: Brand purpose, prediction addiction and back in the USSR
The benefits of foresight?
Do predictions become self-fulfilling prophecies? Does this make predictions dangerous? Should we stop making predictions? Will I ever stop asking so many questions? (I hope not.)
Stuart Ritchie has been unpacking Margaret Heffernan's book on our addiction to prediction.
Our fervent desire to know and chart the future – and our exaggerated view of our ability to do so – forces us, she says, into a straitjacket whenever some authoritative-sounding source makes a prediction: the future's laid out, we know what'll happen – it's been forecast. Only by kicking this habit, she argues, 'do we stop being spectators and become creative participants in our own future'.
There's possibly a better way. Accountable crowd-sourced superforecasting.
Years of progress made in weeks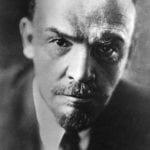 Creatively participating in the future is Benedict Evans with an update to his macro trends in tech. No guesses as to why the update was needed ? As Lenin said:
There are decades where nothing happens, and there are weeks where decades happen
Skip to slide 25 for the weighty stuff. And it's weighty stuff about which we should all be aware.
Planned purpose
Tom Roach isn't one to hold back, as he asks if brand purpose is the biggest lie the ad industry has ever told.
So there are probably three types of purposeful brand: 1. Brands that are Born Purposeful, 2. The Corporate Converts, 3. The Pseudo-purposeful brands doing what's recently been labelled 'woke advertising'. And the likelihood of purpose driving a profit probably decreases from type 1 to 3.
It really is a must-read. Even if it's an uncomfortable one for some in the ad industry itself.
"Obliterated by incorporation"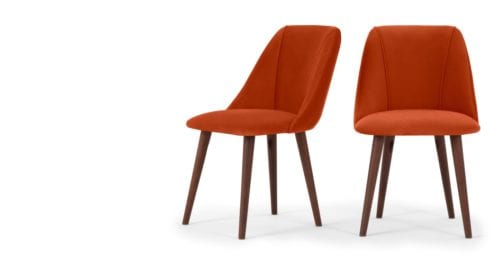 Strangers and orange polyester chairs… It seems focus groups couldn't be any further away from their focused-interviewing origins. So Gabriela McCoy, Director of Portfolio Strategic Insights and Analytics at Bacardi, has unleashed an interesting piece on overcoming focus group banana skins.
And, in further research advice, Tarik Fontenelle gives us 5 simple steps to (re)discover the voice of the consumer (slides 66 – 72).
Tarik's thoughts are part of a larger deck from a recent strategy event organised by GroupThink. Pleasingly, many of the other talks also have a wingspan wider than just strategy. Check out slides 31-37 for some design thinking. Or slides 54-58 for what it's like moving client-side.
The strength of weak ties
Ian Leslie has composed a fascinating piece on casual acquaintances, how we're currently missing out on lots of low-cost, low-stakes conversations.
[people] with larger networks of weak ties tended to be happier overall, and that on days when a participant had a greater number of casual interactions with weak ties – a local barista, a neighbour, a member of yoga class – they experienced more happiness and a greater sense of belonging.
Make some new weak ties?
There's a free event on 21st July for those of you who have moved to go freelance. Hosted by the wonderful Amelia Torode, it will cover finances, wellbeing, new business and other practical lessons.
I predict it will be ace.
Fingers on buzzers for the picture-round
Literally, because this week we have a collection of photos taken in Soviet era control rooms – truly ignites my inner-kid.