The100: Group cohesion scores, gatekeepers and MM/DD/YY formats
---
Fancy a day of truth hacking?
I'm running an in-person event in London on May the 4th (yes, may the force be with you too).
It's all about liars, lying and uncovering truths. Some may even posit that that's quite important in our line of work 🙂
Plus it's incredibly good value, working out at less than £5 per eclectic and erudite speaker. Come, you must.
The rotation rotates
Benedict Evans has posted yet another brilliant presentation on The New Gatekeepers in commerce, technology and advertising.
Among the many (many) nuggets, Slide 64 on where Nike's revenue comes from these days caught me by surprise:
Be conscious of the subconscious
Whilst updating a brand can be a good deal of fun, Roger Martin cautions us to think twice before doing so. Why? Because you give people the opportunity to change their buying habits:
"Cumulative advantage is what you increasingly build as the customer becomes more and more comfortable with using your product or service. Each time they use it and get the benefits they wish, you get more cumulative advantage […] When you rebrand, the subconscious is saying whoa, whoa, whoa, where's that thing we were comfortable with? […] You're now competing to establish a new habit."
Gulp
Bob Hoffman recently graced the Uncensored CMO microphone with his presence, and was on typically spiky form talking about the dangers of online advertising:
"By the time a child is 13 years old the ad tech industry has 72 million data points on that child."
Old, but gold
In 2020, BBH explored whether generational groups really exist and introduced the Group Cohesion score. It's worth another look. So another look we shall take:
"Understanding consumers through their nut-consumption may sound kooky, but it's no more ridiculous than doing so through a random 16 year birth window."
Talking of groups, and going sightly further back in time, this video on what we share, not how we're different is brilliant. Amazing how much impact a 3 min video can have.
Unkindness costs everything
I recently wrote for MediaCat magazine on how vital the oil of kindness is in life. I'm definitely putting in more effort, thinking about what I can do for others more, and very much appreciating what others do for me.
And finally…
Behold the weird and wonderful on Google Street View. Truly excellent. Be prepared to say goodbye to the next 5 minutes.
48 year old man (me) makes meme for the first time. It seemed to resonate on LinkedIn. So here it is for you as well: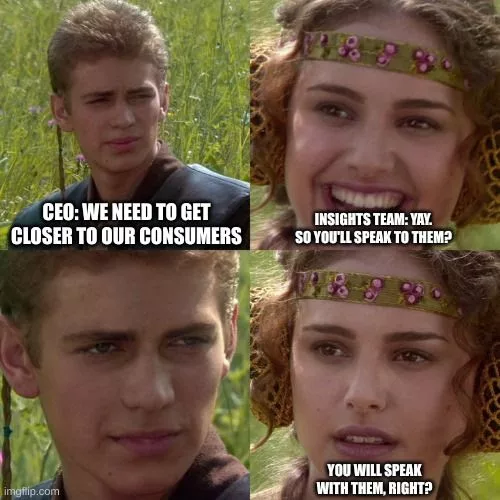 And with my apologies to all our esteemed US readers, here's a comprehensive map of all countries that officially use the MMDDYY date format. Sorry, I couldn't resist.