The100: The age of average, Brandolini's Law and Ameriga
---
Averagers Assemble
Alex Murrell's piece on the age of average is spot on. Since when did everything start looking the same? However depressing that is, it does present a huge opportunity to stand out:
"when every category abides by the same conventions, when every industry has converged on its own singular style, bold brands and courageous companies have the chance to chart a different course. To be different, distinctive and disruptive."
Martin Weigel, brilliant as ever, serendipitously wrote this on the same day.
Speaking of trying to stand out… We've just launched an ad campaign featuring an actor from the BBC's Happy Valley and a blue & white giraffe. Fun.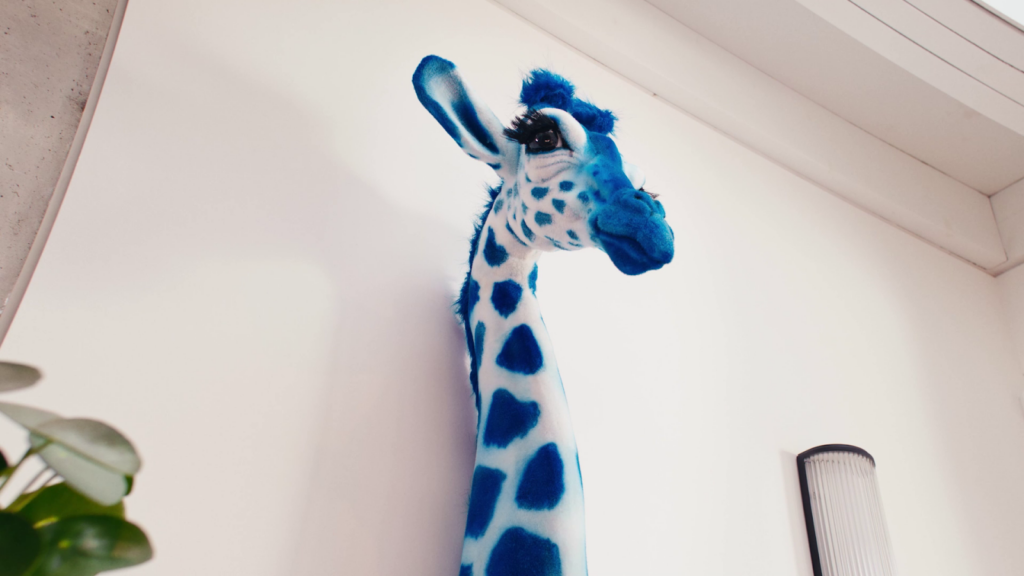 Just Quit It
Ex-poker player, Annie Duke, talked to Helen Lewis about when to quit something.
Annie gave the all too familiar example of feeling like you'll have wasted time if you quit something that you've already spent far too long on. Her advice? That time has already gone. What's the likelihood you'll waste more time by continuing?
Annie also recommended making a list of criteria (or states and dates), from which you judge whether to proceed or cut your losses. Crucially, make the list before starting your endeavour. Because once you're in it, your decisions will be clouded.
Production Production Line
3 mind muffins for you on productivity and outputs:
Try brainstorming questions, not ideas. Have I been getting it wrong all this time? Is that a good question? Argh.

Beware the Labour Perception Bias, as exemplified in an anecdote about the CitiBank logo. In short, people want things fast, but not too fast.

The BS asymmetry principle, also known as Brandolini's Law. The observation that it's easier to produce and spread misinformation than it is to refute it.
Things that are odd, but okay
Justin Lines has been looking at what we can learn from comedians about finding insights (h/t storythings):
"Insights should be interesting. Yet, many are bland. This is because insight is becoming synonymous with data. But the interesting is not the observation. It is the interpretation […] They [comedians] reframe and test their ideas on audiences until they work. They manage the context to help bridge the gap between the odd and the okay."
I had my first experience on Monday of trying to be funny in front of an audience as I debuted my stand-up comedy routine… Did it go well? You'll have to ask the person that turned up.
More here on how a course in stand-up comedy has helped with presenting, and many other things.
His Royal Swearyness
Joe Glover, founder of the Marketing MeetUp, shared a 5 min video of Mark Ritson's Top Tips for marketing small businesses.
Number 3. I'll say no more 🙂
And finally…
Why is America called America and not Ameriga?
Ever wondered how an airline manages to get all those meals, in all those places, for all those people? Here's how Singapore Airlines does it. It's pretty impressive, especially as a lover of airline meals (yes, really).
Ahhh the 50s. I wasn't there, but I did enjoy this from @4bruce7 on what eating was like back then. "A Big Mac was what we wore when it was raining."